Matthew Kammeyer, CCIM, is the broker and owner of Five Star Real Estate & Property Management. He was recently featured on the Las Vegas Business Press where he talked about how he got started in the property management business and how he was able to grow his company over the years. He also shared some industry trends to look out for in the local real estate market.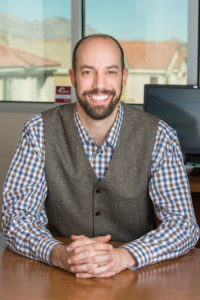 Matthew is a Las Vegas native who graduated from UNLV and as a CCIM designee and worked as a real estate developer and property manager for Millennium Properties & Development. After spending a few years with two of the top Las Vegas property management firms, he opened his own company. He has based his entire career on the idea that he is a consultant first and a real estate expert second. He is a veteran member of the National State and Local Association of REALTORS.
In the interview, he jokes that because he started in commercial real estate and worked his way into residential, he did things backwards. We encourage you to read the full Q&A published by the Las Vegas Business Press.